Shoulder Replacement Surgery in Thane | Dr Bakul Arora
Shoulder is a significant joint that is responsible for a great deal of movement. It covers a greater range of motion than any other joint in the body. Any condition causing pain, discomfort to this joint can affect a large part of the daily activities one performs. When the discomfort is to the extreme point when simple medication and therapies are of no use, one might consider a shoulder replacement surgery in thane if he is from Thane City. Let's Understand What is Shoulder Replacement surgery , why its needed and  and its Benefits..
What is Shoulder Replacement Surgery?
Also known as shoulder arthroplasty, this surgery replaces damaged shoulder areas with artificial implants. These implants are made up of metals, plastics or other materials and are crafted for individual fit.
The main goal of the shoulder replacement surgery is to reduce pain, weakness and stiffness in the shoulder and regain the lost shoulder function to the maximum.
There are the different shoulder replacement procedures available at Arora Clinic in Thane and the type of replacement procedure opted for a patient depends upon the type of shoulder damage along with common factors such as age and overall fitness.
Types of Shoulder Replacement Surgery
• Anatomic total shoulder replacement
This is done to replace both the ball and the socket
• Reverse total shoulder replacement
Here the ball and the socket are replaced but with reversed implants and is opted in case of severe shoulder damage
• Partial shoulder replacement
It is done when only the head (ball) of the joint is damaged
Shoulder Replacement Surgery Procedure
Before the surgery, the  Shoulder  Replacement Surgeon in thane will examine the overall health of the patient along with the medical history. Imaging tests such as x-rays and MRI will also be needed to track the exact damage and plan for the implants. Apart from these other tests such as blood test might also be recommended by the Shoulder   Replacement doctor .
It is important to let the surgeon know about any medication that the patient might be taking.
The surgery is performed general anesthesia. The Shoulder Surgeon in thane  will make cuts and will place the implants and will stitch the area. After surgery, in majority of the cases, patients will be able to perform regular function like walk, eat and go to bathrooms. Patients might be advised to stay for a few days into the hospital depending upon the individual condition.
Recovery after Shoulder Replacement Surgery
Total recovery might take few weeks and depends upon the severity of damage and type of replacement. The shoulder must be kept immobilized after surgery for which a brace might be put on the shoulder. Pain and other medication may continue for some time.
Physical therapy is important for recovery and aims to improve the shoulder function by allowing guided movement and strength gaining.
Benefits of Shoulder Replacement Surgery?
Below are the benefits that a shoulder replacement provides:
• Relief from severe pain and discomfort
• Allows the patient gain full shoulder motion
• Eases one in normal activities which otherwise is difficult or not possible
• Is beneficial for professionals like sports persons who have a career depend on it
The shoulder replacement surgery in Thane has a very good success rate. Almost all patients experience pain-free functioning enabling them to even exercise the shoulder to restore strength and motion.
Frequently Asked Questions
Thank You "Times Group" for felicitating Arora Clinic for "Excellence in Patient Care"
We are really honored to receive this and we will continue to serve the society better than ever We aim to provide the world-class Knee/Hip Replacement Surgical (Minimal Invasive Surgery) treatment to every patient suffering from knee or hip pain and at the same time make their life pain-free and happy.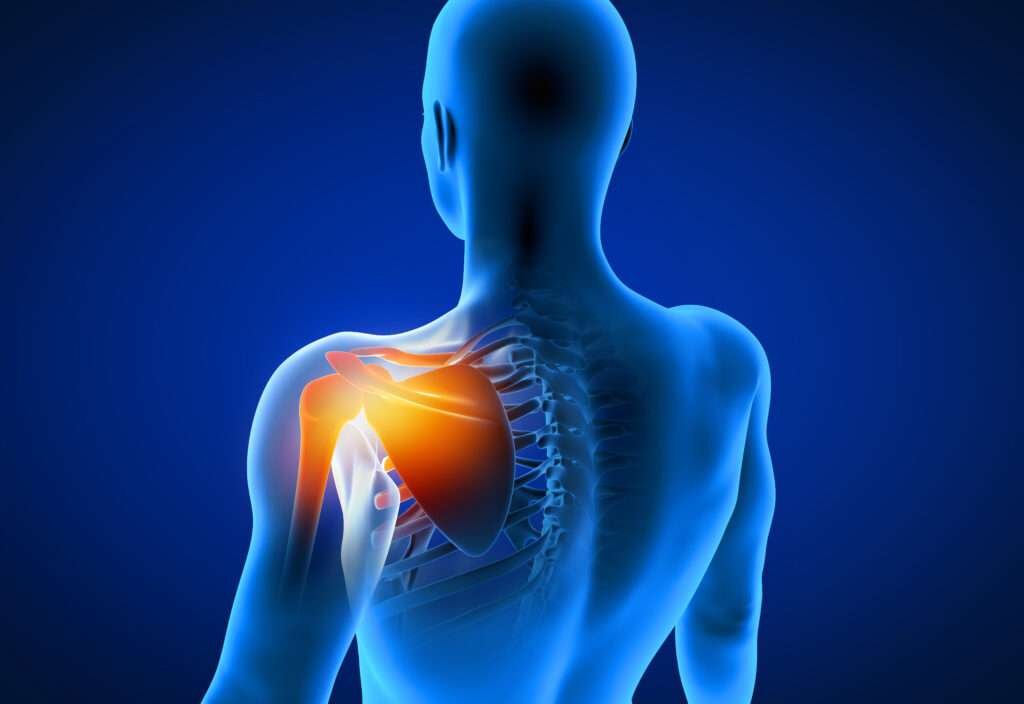 SHOULDER REPLACEMENT SURGERY
Are you looking for Best Knee Replacement Surgeon?
Then you are at Right Place
Dr. Bakul Arora's Joint Replacement Clinic is also known as "Arora Clinic" which is located at Hiranandani Meadows in Thane, within a very convenient proximity to Mumbai. Arora Clinic dedicated clinic for Knee Replacement surgery and all kinds of Orthopaedic treatments and surgeries
The Arora Clinic is one of the most advanced Orthopaedic clinic in Thane region and dedicated to providing the best, personalised healthcare with a breadth of surgical and medical expertise. Arora Clinic offers the modern surgical treatments like "Minimally Invasive Knee Replacement Surgery" which is also called as "PAIN-LESS SURGERY" for any complex knee diseases.
Dr. Bakul Arora is a Consultant Joint Replacement & Orthopaedic Surgeon is one of the leading Knee Replacement Surgeon in Thane and Mumbai with over 4000+ successfully surgeries. Dr. Bakul Arora specialises in Mini-invasive techniques which offer multiple benefits to patients. He does the surgery using Subvastus approach for Knee Replacement surgery and Direct Anterior Approach for Hip replacement Surgery . This new techniques has many advantages for patients like its pain-less , stich-less surgery, patients walks on the same day after surgery, no blood loss, faster recovery etc.
Patients Review on Arora Clinic
International Patients Videos
Before and After Knee Replacement Surgery
⇒ Wockhardt Hospital Mumbai Central, Mira road & Vashi
⇒ Apollo Spectra Hospital, Tardeo and Chembur
⇒ Cloud 9 Hospital, Malad
⇒ Criticare Hospital, Andheri
⇒ Arora Clinic, Hiranandani Meadows
⇒ Bethany Hospital, Vasant Vihar
⇒ Currae Hospital, Kapurbawdi
⇒ Horizon Hospital, Ghodbunder
⇒ Infinity Hospital, Majiwada
⇒ Lakecity Hospital, Khopat
⇒ Oscar Hospital, Majiwada
⇒ Drone Hospital, Bhiwandi